Accelerated testing and development to benefit patients as soon as possible.
We have a first-in-cat­e­go­ry plat­form that enables accel­er­a­tion of drug research and development.
Pipeline graph
KAN-001, targeting Cancer Immunotherapy Potentiation, Lead Selection 50% completed In partnership with MD Anderson Cancer Center

Can­cer immunother­a­py has rev­o­lu­tion­ized can­cer treat­ment, yet a sig­nif­i­cant pro­por­tion of patients do not respond. Our data, along with many oth­er stud­ies, sug­gest the con­stituents of the gut micro­bio­me are crit­i­cal­ly impor­tant for the equi­lib­ri­um of the immune sys­tem, which allows a pos­i­tive immunother­a­py response. We are devel­op­ing KAN-001 as a syn­er­gis­tic ther­a­py to prime the immune sys­tem and increase the over­all response rate and sur­vival in immunother­a­py-eli­gi­ble can­cer patients.

KAN-002, targeting Inflammatory Bowel Disease, Phase 1 75% completed Exploring Strategic Partnerships

IBD is a mul­ti­fac­to­r­i­al dis­ease that results in a chron­ic inflam­ma­to­ry con­di­tion of the gas­troin­testi­nal tract. Dys­bio­sis of the gut micro­bio­me has long been impli­cat­ed in the start and pro­gres­sion of this debil­i­tat­ing dis­ease. We have devel­oped a meta­bol­i­cal­ly com­plete micro­bio­me replace­ment ther­a­py in KAN-002, with the poten­tial to restore intesti­nal bar­ri­er func­tion, decrease inflam­ma­tion, and improve qual­i­ty of life.
Unlock­ing the micro­bio­me as a drug­gable organ system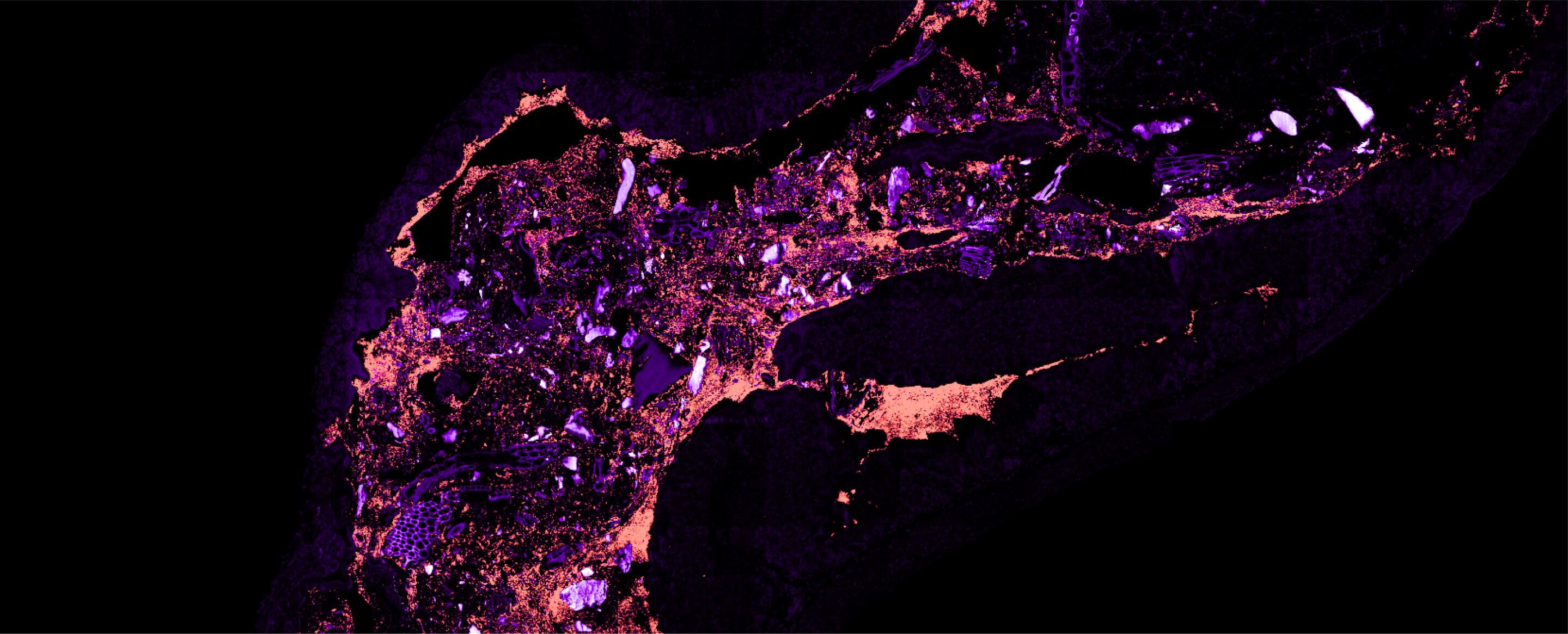 Harnessing the 9th organ system.
Our tech­nol­o­gy plat­forms can address all reg­u­la­to­ry require­ments and accel­er­ate crit­i­cal steps along the drug devel­op­ment path­way.

This will enable us to estab­lish the micro­bio­me as the vital 9th organ sys­tem, dri­ving new insights, increas­ing legit­i­mate ther­a­peu­tic options, and ulti­mate­ly improv­ing per­son­al­ized patient care.
Ther­a­peu­tic Partnerships
We're working with the University of Texas MD Anderson Cancer Center on treatments for immuno-therapy resistant cancers.
HiPR FISH Tech­nol­o­gy lets us see how the rela­tion­ships inside the body react to each other.